Vietnam officially drops the COVID-19 test requirement for foreign arrivals starting from 00:00am May 15 as the pandemic has been brought under control, Prime Minister Pham Minh Chinh has directed.
In a document issued Friday, the Prime Minister requested the Ministry of Health to closely follow the coronavirus situation and provide proper guidance. The Ministry of Foreign Affairs should direct Vietnamese authorities outside the country to inform people who wish to enter Vietnam to follow appropriate disease prevention measures, he said.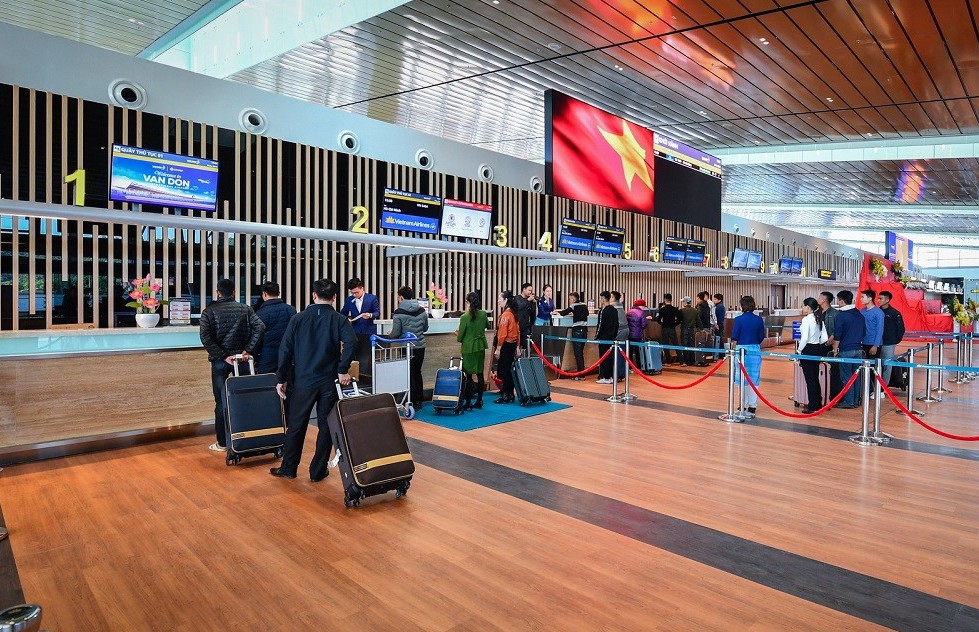 The latest decision has been made as the number of Covid-19 infections and deaths drops both in Vietnam and around the world. Several countries have been taking steps to relax coronavirus restrictions, including scrapping testing before entry.
Current policies issued by the health ministry require entrants to have negative results from PCR tests done within the previous 72 hours, or a negative result from a rapid test done within the last 24 hours. Those who don't have a negative test result must refrain from making contact with others during the first 24 hours after entry. They will be able to move freely once they test negative after arrival. Children under two don't need to be tested.
Vietnam stopped requiring medical declarations from those arriving from abroad starting April 27, and for domestic travel starting April 30.
SOME TRAVEL RELATED UPDATES YOU MAY CONCERN ABOUT
1. From 27th April 2022: Foreigners are allowed to enter Vietnam via Van Don International Airport with e-Visa
Accordingly, the Vietnamese Government has decided to add Van Don International Airport to the list of international border gates allowing foreigners to enter and exit by e-Visa, which are mentioned in Section I, Article 2 of Resolution No. 79/NQ-CP dated 25th May 2020 of the Government on the list of countries whose citizens are granted electronic visas; list of international border gates that allow foreigners to enter and exit by electronic visa.
According to Resolution 79/NQ-CP, air border gates allow foreigners to enter and exit with electronic visas, including:
(Noi Bai International Airport Border Gate
Tan Son Nhat International Airport Border Gate
Cam Ranh International Airport Border Gate
Da Nang International Airport Border Gate
Cat Bi International Airport Border Gate
Can Tho International Airport Border Gate
Phu Quoc International Airport Border Gate
Phu Bai International Airport Border Gate
2. Enjoy Vietnam visa free
Citizens of the Federal Republic of Germany, the French Republic, the Italian Republic, the Kingdom of Spain, the United Kingdom of Great Britain and Northern Ireland, the Russian Federation, Japan, the Republic of Korea, the United Kingdom of Denmark, the Kingdom of Sweden, the Kingdom of Norway, the Republic of Finland and the Republic of Belarus entering Vietnam for a sojourn of 15 days, counting from the date of entry, regardless of their passport types and entry purposes, provided they meet all the conditions prescribed by Vietnam's law.
In addition, the policy on entry visa exemption for citizens of the above-mentioned countries shall be implemented for 3 years from March 15, 2022 to the end of March 14, 2025, and will be considered for an extension in accordance with Vietnam's law.
For further details of Resolution 32/NQ-CP, Click here.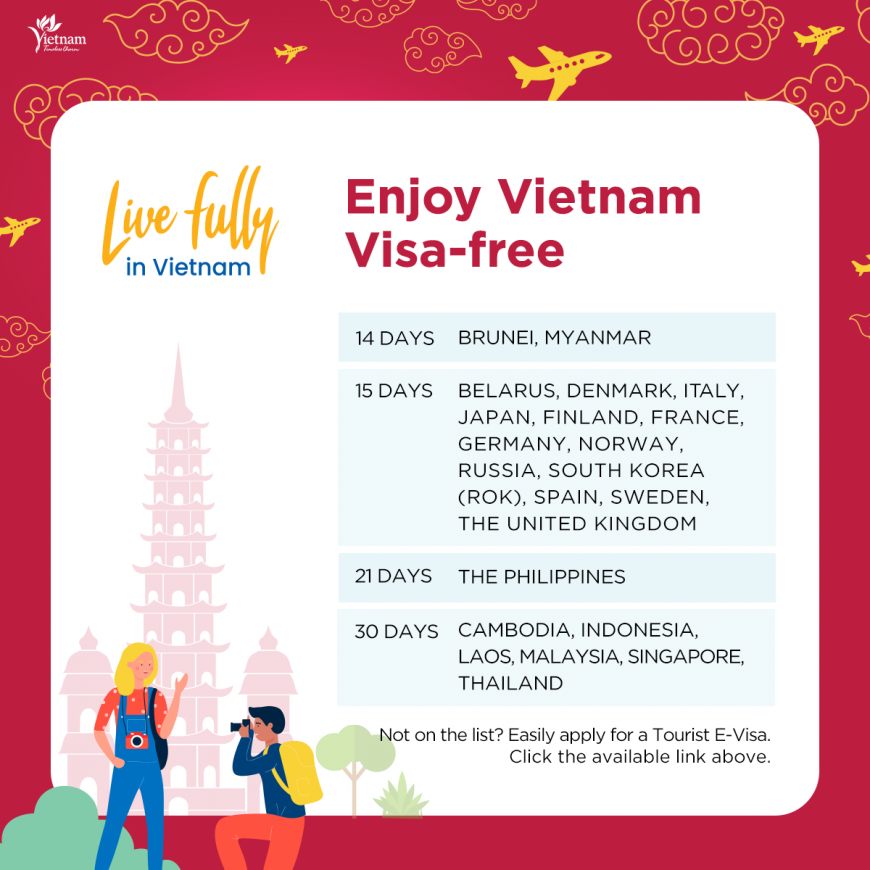 To plan your trip in Phu Quoc, check out the options we offer here.