Vietnam currently accepts Covid-19 vaccine passports from 78 countries and territories.
Updated as of 11 December, 2021
Canada, Zimbabwe, Maldives, Iraq, South Africa, and Iran are the newest names entering the list.
Below are the list of 72 countries and territories.
"Vietnam is temporarily accepting the vaccination certificate forms, otherwise known as vaccine passports, from 72 countries and territories that have been recommended to the Ministry of Foreign Affairs via representatives," foreign ministry spokeswoman Le Thi Thu Hang said at a press meet.
She was responding to questions about Vietnam's policies to let fully vaccinated foreigners enter the country.
"The ministry is also discussing with nearly 80 partners the acceptance of each other's vaccine passports. Vietnam's vaccination certificates have also been accepted by certain countries and can be used to enter those countries," Hang said.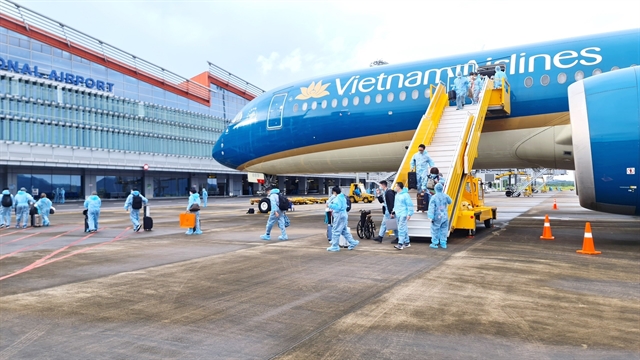 In September, Quang Ninh's Van Don Airport welcomed several flights with vaccine passport holders on a trial basis, allowing hundreds of Vietnamese from the U.S., France and Japan to return to Vietnam. All passengers were fully vaccinated, in good health and had coronavirus negative results from tests done within 72 hours before their flights.
Under current rules, even those with vaccine passports have to undergo centralized quarantine for seven days.
For Organizing Charter flights to Phu Quoc Island, please contact us for further information if you are travel agency