On the morning of September 9, 2022 Phu Quoc International Airport welcomed the first direct flight between Phu Quoc and India.
Mr. Nguyen Minh Dong – Director of Phu Quoc International Airport said: Flight VJ956 operated by Vietjet Air carried 80 passengers from Mumbai – India to Phu Quoc City.
The –route will operate four weekly flights every Tuesday, Thursday, Saturday and Sunday, starting from September 8, 2022. Phú Quốc and New Delhi services will commence on September 9, 2022, with three weekly flights on Wednesday, Friday and Sunday. The HCM City/Hà Nội – Mumbai routes started operation in early June 2022.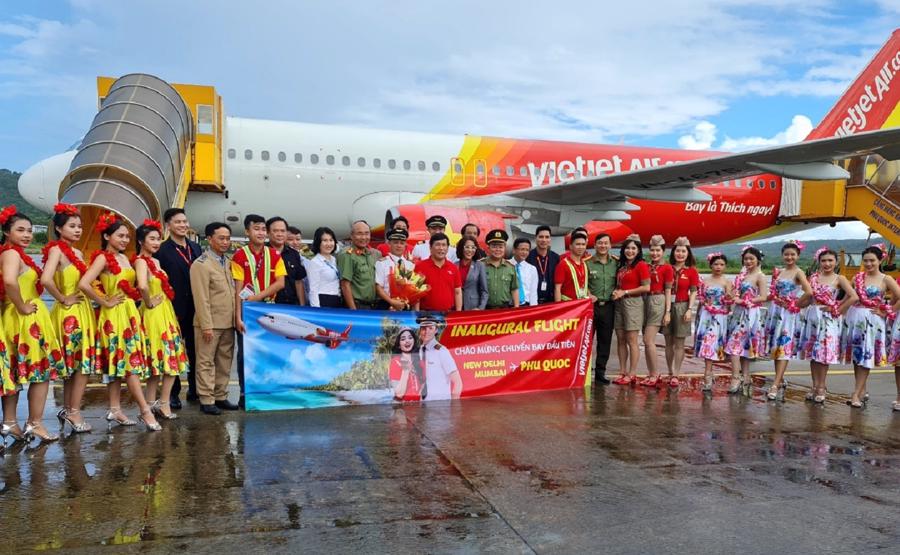 The two countries' two first direct services connecting HCM City/Hà Nội and New Delhi resumed operation in April 2022 with the frequency of three to four flights per week for each. Passengers can book these routes' air tickets now, with fares starting as low as US$18 for one way.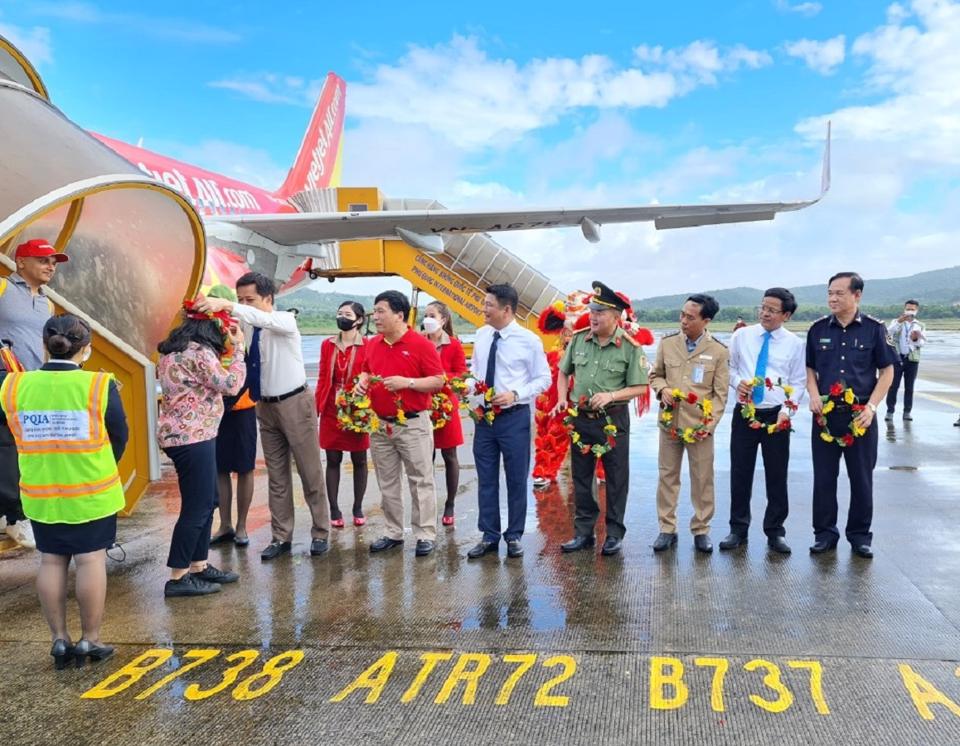 "Vietjet's Việt Nam-India's flight network expansion will boost and strengthen travel connectivity and trade ties between the two countries. We have been the first carrier operating direct services between Việt Nam's capital city Hà Nội and its largest city of HCM with India's capital city New Delhi," said Nguyễn Thanh Sơn, Vietjet's Vice President.
With a flight time of just over five hours per leg and diversified flight schedules throughout the week, Vietjet's direct flights between Việt Nam and India have enabled tourists to explore India's diverse cultures, religions, and culinary and tourism attractions.
Are you planning the trip to visit our Island?
We offer a plenty of Phu Quoc Island guides and things you need to know before you go, check them out here!